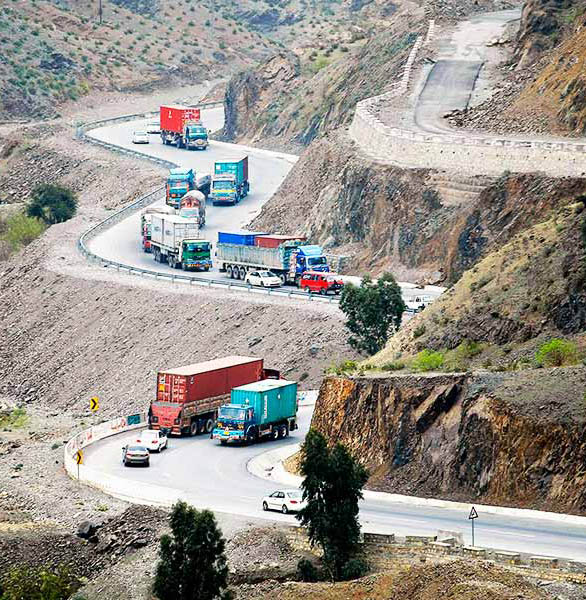 Afghan Transit
OVERVIEW
We are quite experienced in handling Afghan Transit Trade shipments, we have involved in the Rehabilitation and Re-Construction for Afghanistan to cater to the international donor community and have already moved thousands of tons and hundreds of containers by Sea and Air, and mainly road via Pakistan to all major cities as well as inland destinations all over Afghanistan. Special staffs at Kabul Airport & Kabul customs house are found for immediate and. Internal transportation within Afghani cities, owning special pickups & trucks.
There are two categories of cargo for Afghanistan. One is Commercial Cargo, which is moved to its destination under the Afghan Transit Trade Agreement. A list of such items can be provided. We can arrange transport to most cities including Kabul, Kandahar, Mazar-i-Sharif, Herat, Jalalabad and also Bagram. Besides inland transport, we can arrange a complete freight solution from any point of origin through our worldwide network. The route for the transport of cargo is usually Karachi- Peshawar Dry Port or Karachi-Quetta Dry port. We are also able to arrange transshipment of air cargo from Pakistani airports into Afghanistan by road (non-commercial). We can revert your inquiry promptly, on behalf of your benefit all the time and follow up your instruction closely, also will give exact suggestion on how to handle is better and economical! Our Service for this division is very competitive cost-effective schedules available. We have both of import & export services.
Our

Afghan Transit

Services
Our Afghan Transit service is very effective our team designing a program with different transport possibilities that best suits your requirement & giving outstanding customer services.